aballoon8.gif 11.66KB 0 downloads
aballoon8.gif 11.66KB 0 downloads
Come gather around the birthday cake.... its our
DEBhasgrn's
Birthday!!!! whoopie, we get to have the best of both worlds.......................a beautiful person inside and out + Cake = Happy B day!!!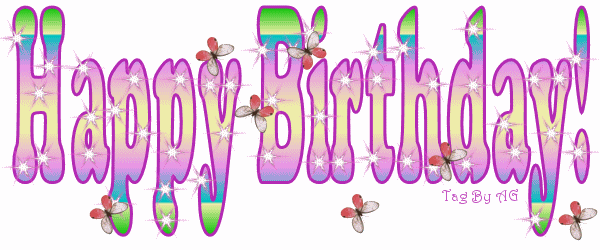 I wish you a wonderful year ahead, just skip over the "flu part" and start fresh .... I can wish it no?
may you always have what you need, and find smiles thru the days, as you give them so freely to us all., I wish you thoughts of springtime to banish the cold of winter, sunshine to fill your soul and laughter to fill your heart!!!! x's infinity!!!
pack that bowl girl and get your inner goddess stonered... makes the cake tastier... and look who's here to help you get the party started.....
+
pink_big-cake231-fb.jpg 30.51KB 0 downloads
hang onto your chair, peepsters will be along shortly to tackle you (gentle tackles I promise!) and wish you well.
get baked I say!!! but then thats my answer for most everything lolol Big hugs!!!