I've been reading alot here lately about males and pollen. I wanted to share with you how I was taught to collect the male pollen, so you dont have to continue buying yr seeds.
There is no need to pollenate a whole grow, this will allow you to selectively pollinate some of your lower bud sites and have seeds without infecting your entire grow. Sorta like having your cake and eating it too.
I do hope that some of you will use this to continue the lines of cannibis we all know and love, strong.
First off... the cutting.... the top of any male you're about to compost....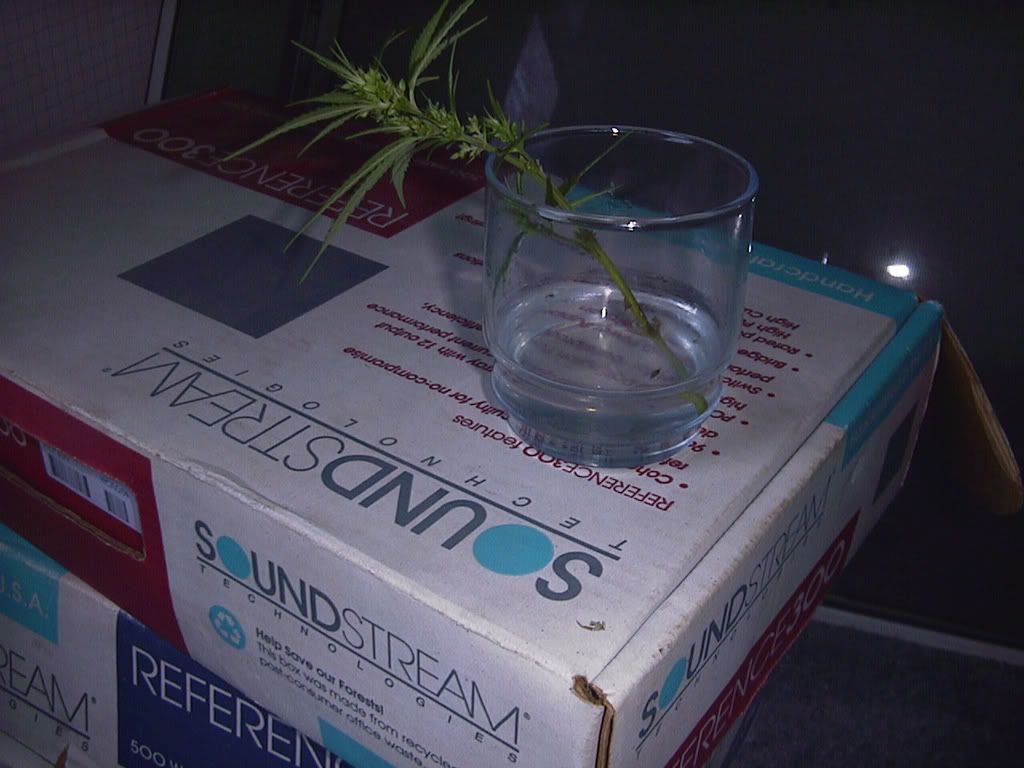 Next, the set-up, a plastic beer cup, with a hole in the bottom... a glass cup to hold some water....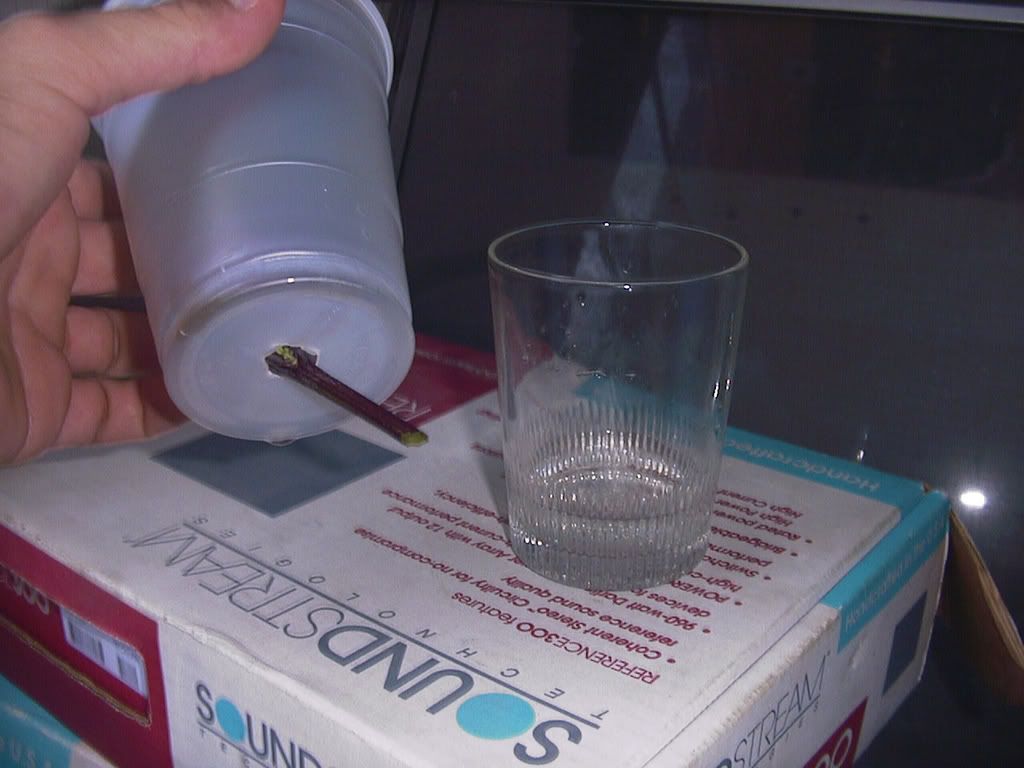 pop him in...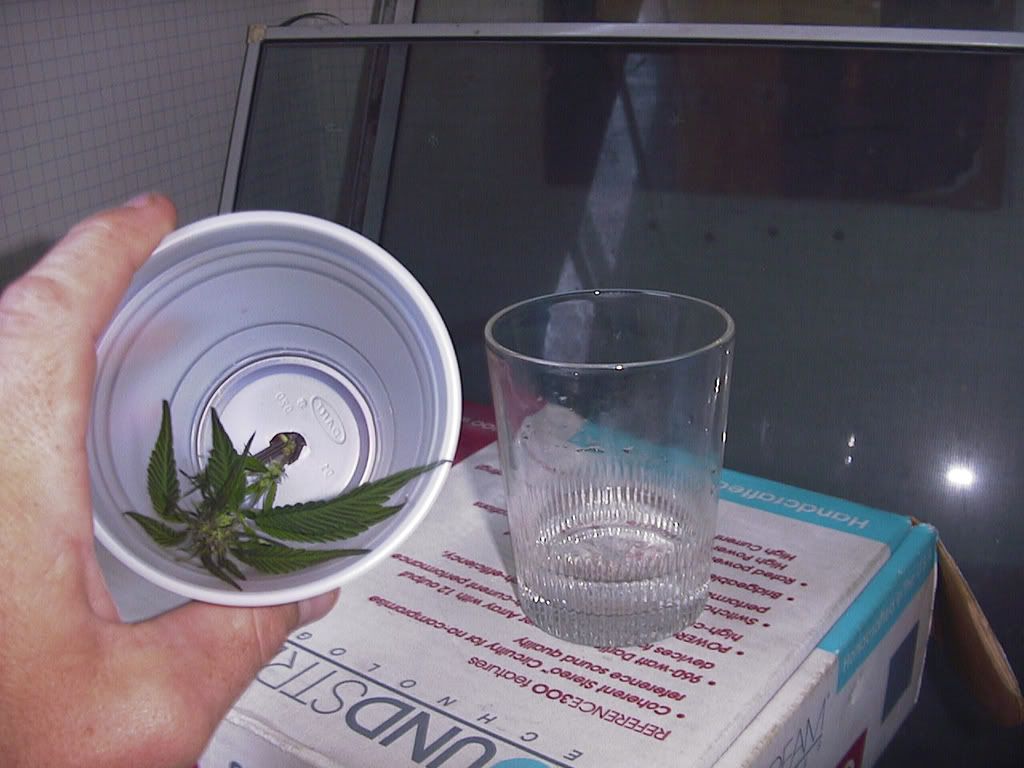 And into the water cup....
All done.... the nice thing here is, you pop him into a window sill and he'll continue along on his mery way... as he comes to term, the pollen will collect in the bottome of the cup, a tap or 2 every so often can speed the process.... let him go as long as you wish to collect or he finishes....
Collect it all in a film canister... sit it in the window sill for a day or so to make sure it's good and dry and remove the flowers with tweezers..... add some rice to keep dry for storage and you have it... life in a bottle...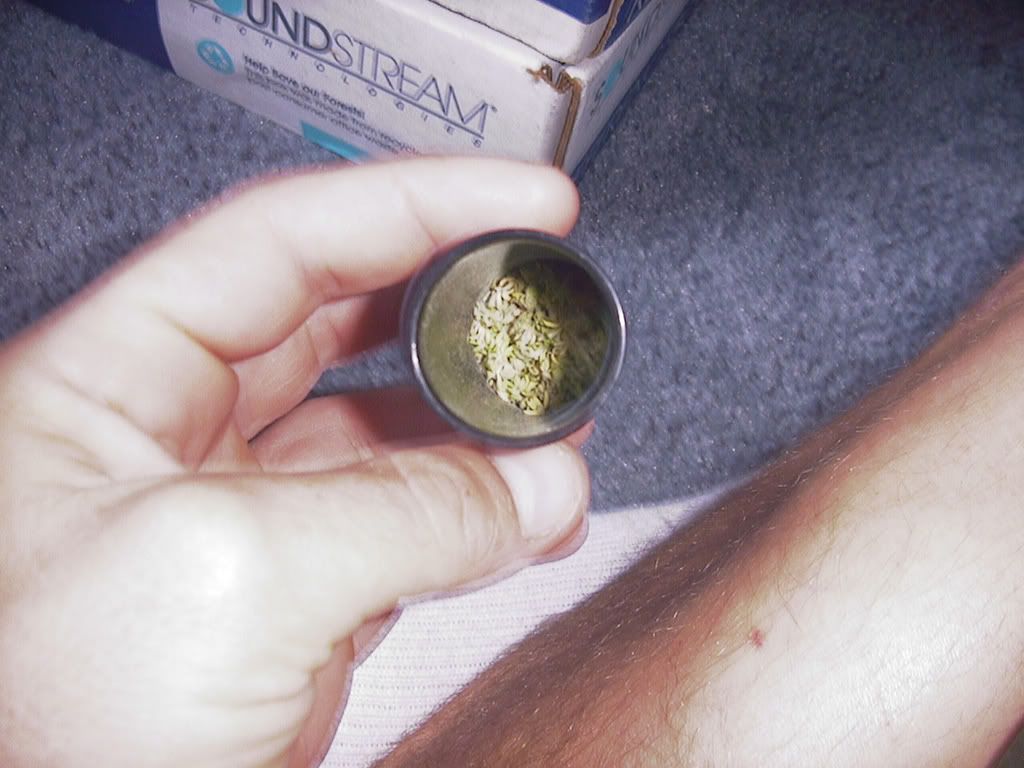 Enjoy...
If you got any questions, ask em!
Peace
EDIT, the lower pictures do load, the above pics do not.